Judging panel 2022
Catherine Andrews, Executive Coach
Mark Evans, Publisher, Better Society
Jo Goddard, Sustainability Consultant and Director, Green and Good Consulting
Alyshia Harrington-Clark, Head of DC, Master Trusts and Lifetime Savings, Pensions and Lifetime Savings Association (PLSA)
Will Kirkpatrick, Head of Social Impact & Sustainable Development, Virgin Media O2
Lynsey McMaster-Green, Sustainability Partnership Manager, Aviva
Gordon Roy, District Surveyor and Environmental Resilience Director, City of London Corporation
Greg Sage, Deputy Director of Corporate Affairs and ESG Director , Royal Mail
Sebastiaan Van Dort, Associate Director & Head of Energy, BSI
Peter Woods, Head of Facilities, Daiwa Capital Markets Europe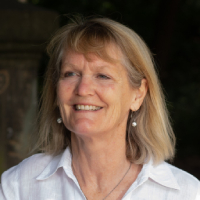 Catherine Andrews, Executive Coach
Catherine is an executive and team coach working with leaders and their teams on challenges in work and beyond. Before coaching full-time Catherine was CEO of organisations across environment and mental health sectors for over 20 years. With a lifetime's interest in the relationship between society and the environment, Catherine brings a systemic lens to inform her leadership development work with purpose-led CEOs, and their teams, across social enterprises, charities and SMEs. Catherine has served as a Non Exec Director for a range of organisations including a housing association, a primary school and Women's Aid. Currently Chair of the growing UK charity, The Orchard Project, Catherine Judges the Green Flag Awards, and is a Business Mentor with The Entrepreneurial Refugee Network (TERN)
Catherine holds an MSc in Environment, Science and Society from UCL and accreditations as both Executive and Team Coach.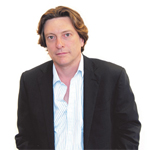 Mark Evans, Publisher, Better Society
Mark has been in financial journalism for over 20 years, working in charity, technology, finance and retail. He is currently the Publishing Director of PPL. He holds a degree from Cardiff, an MA from Oxford Brookes and an MBA from Henley.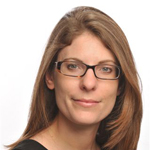 Jo Goddard, Sustainability Consultant and Director, Green and Good Consulting
Jo Goddard is the founder and lead consultant of Green & Good Consulting, a sustainability consultancy working with major global organisations. Jo has over 10 years of sustainability experience having led teams and delivered programmes at Aviva, Old Mutual and Barclays. Her current clients include Sky, The City of London Corporation and Lloyds of London. As well as broad sustainability in business expertise, she has a deep knowledge of human rights and environmental issues and has sat on the UK Equality and Human Rights Commission Working Group for Business and Human Rights and at UN forums on human rights and environment issues. She has a Masters in Environmental Assessment and Management from the University of Brighton and is a Prince 2 Practitioner. She is a Board Advisory Panel member for Heart of the City.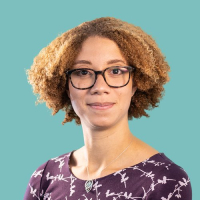 Alyshia Harrington-Clark, Head of DC, Master Trusts and Lifetime Savings, Pensions and Lifetime Savings Association (PLSA)
Alyshia leads the team responsible for a broad range of the PLSA's DC, master trust and lifetime savings policy and advocacy. Alyshia became the Policy Lead for DC at the beginning of 2020. She came to the PLSA from Wholesale & Investments Competition at the Financial Conduct Authority (FCA) where she worked on both the Asset Management Market Study and the Wholesale Sector Competition Review. In 2015/16 she was a seconded expert to the European Securities and Markets Authority (ESMA) in Paris, where she worked on financial innovation and MiFID II.
Lynsey McMaster-Green, Sustainability Partnerships Manager, Aviva
Lynsey has worked at Aviva for 20 years, across marketing, communications, brand and currently in the sustainability function. She has broad corporate sustainability experience having worked on Aviva's Human Rights and Modern Slavery Act Statement, decarbonising Aviva's claims supply chain and empowering small charities through funding, education and training. Lynsey currently manages Aviva's strategic climate partnership with leading conservation charity WWF, which will be vital to the insurance and pensions provider meeting their sustainability ambition to act now on climate change and help build stronger communities.
Will Kirkpatrick, Head of Social Impact & Sustainable Development, Virgin Media O2
Will is part of the leadership team at Virgin Media O2 in Corporate Responsibility & Sustainability. His role focuses on integrating sustainability more meaningfully in the commercial operating model and commercial strategy to support sustainability-led growth. He leads the team that delivers the strategy & overarching plans, social impact programmes, partnering on product, service & campaign activation across consumer and B2B divisions.
Gordon Roy, District Surveyor and Environmental Resilience Director, City of London Corporation
Gordon has worked in the Local Authority Building Control for over thirty years. Specialising in sports grounds, Gordon led the building control teams on the Olympic park venues for London 2012 and working with the LDSA Sports Grounds Committee, he helped draft the "Guide to Safety at Sports Grounds During Construction" and the model General Safety Certificate and has been a past Chair of the Core Cities, "Sports Grounds and Public Safety Committee". He is a member of the BSi and CEN working groups on "Spectator Facilities" and BS 9991" Fire Safety of Residential Buildings". In 2018, Gordon became the Corporation's, "District Surveyor and Environmental Resilience Director", with responsibility for inspection and maintenance of the City's civil engineering structures, and manages the Corporations Building Control service. The District Surveyors team provide a building control service to the City's world-famous financial sector which includes some of the highest and most complex buildings in Europe. The team have recently expanded the team to help deliver the Corporations, "Climate Action Strategy", which will help the Square Mile to become Zero Carbon and a more climate resilient City. In 2016, Gordon was awarded Honorary membership to LABC for his contribution to Local Authority Building Control.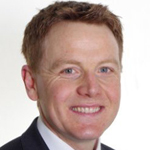 Greg Sage, Deputy Director of Corporate Affairs and ESG Director , Royal Mail
Greg Sage is Communications Director at Greene King plc, the UK's leading pub company and brewer. Greene King operates 3,100 pubs, restaurants and hotels, employing 44,000 people, with brands including Hungry Horse, Chef & Brewer, Loch Fyne and Flaming Grill. Greg leads external and internal communications and has responsibility for the company's Corporate Social Responsibility strategy. Greg joined Greene King in June 2015 after 13 years at Tesco where he held a variety of corporate affairs roles, including most recently as UK Community Director, with responsibility for the UK's community and charity programmes. Starting his working life as a journalist on local newspapers, Greg has also worked in a variety of communications roles at Hearst Magazines, Express Newspapers, Sainsbury's and IPC
Sebastiaan Van Dort, Associate Director & Head of Energy, BSI
Sebastiaan has over 15 years of experience within the low carbon industry, working on key policies and initiatives such as the Energy Company Obligation, The Green Deal, Warm Home Discount and the Smart Meter roll-out, collaborating with government and regulators to deliver these policies. His career includes senior positions at British Gas, OVO Energy, EDF Energy and VINCI Construction as well as working with rapidly growing start-ups in the low carbon industry. He is currently the Associate Director of Energy with the British Standards Institution and engages with key stakeholders from government, industry and NGOs to define BSI's strategy for market-driven best-practice solutions on a range of topics and initiatives including; enabling the transition to Net-Zero, supporting and accelerating the decarbonisation of transport, and supporting and enabling innovation in energy.
Peter Woods, Head of Facilities, Daiwa Capital Markets Europe
Peter has worked in the facilities management and real estate industry for over 30 years responsible for multiple sites for Tesco, Santander and other household names. Energy and sustainability have always been at the top of the agenda to ensure an effective service delivery. Currently working for Daiwa they aim to reduce the impact of the firm's operations on the environment, through the Group 2030 Vision initiative, promoting the "transition to a carbon-free society and realising a resilient society". The goal is to promote sustainability and environmental awareness at all levels of the firm with various initiatives to do this.